Village Jewelers started almost 40 years ago in 1981 when Phillip Samuels opened the first Village Jewelers in Dallas. Since then, our family business has always been one of your top jewelers in Dallas – but what makes us your top choice for fine jewelry in the DFW area?
Is it our custom jewelry? Our knowledge and customer service? Maybe it's our jewelry and watch repair, or our selection of fresh-cut diamonds. Or maybe it's all of these things and more!
Here are a few of the many reasons that Village Jewelers has been – and continues to be – your top jeweler in Dallas!
Our History
Village Jewelers has been in business for almost 40 years. This means we have the skills and experience needed to help you discover the perfect piece of fine jewelry for you or your loved one.
Whether you know exactly what you want and need us to create your custom piece to your specifications, or you only have a vague idea, we have decades of experience in which we have brought our experience, expertise, passion, and commitment for creating one-of-a-kind Frisco jewelry to your community.
Because custom jewelry is our passion.
Our Services
We are your top jewelers in Dallas, not just because we love finding or creating that perfect fine jewelry piece for you, but because we offer other services as well, such as watch and jewelry repair.
We love custom jewelry and engagement rings, but we also want to make sure that your tried and true favorite pieces are shining and functional for years to come. We pride ourselves on our customer services, creative craft, and experience in watch and jewelry repair.
Our Diamonds
Of course, all diamonds are precious and beautiful in their own regard, but those that are the very best possess the best combination of cut, clarity, carat weight, and color. And those are the rarest and most valuable!
We have a large selection of fresh-cut diamonds, but we also encourage our clients to learn more about diamonds and the 4 Cs with our Diamond Buying Guide so you can be confident in your needs, wants, and final purchase from Village Jewelers.
Have more questions? Village Jewelers are the diamond experts – just ask our team.
Our Custom Jewelry
At Village Jewelers of Dallas, we love to create one-of-a-kind custom jewelry pieces that will fit exactly what you're picturing. If you want extra shine and that 'wow factor' or an understated piece you can wear every single day, our custom jewelry in Dallas can make that dream a reality.
And with our experience and long history of creating custom jewelry, even if you don't know exactly what you want, we can help you know your options and design potential.
Our Gallery
Want to see what we can do? Check out our gallery to see some of our favorite fine jewelry pieces!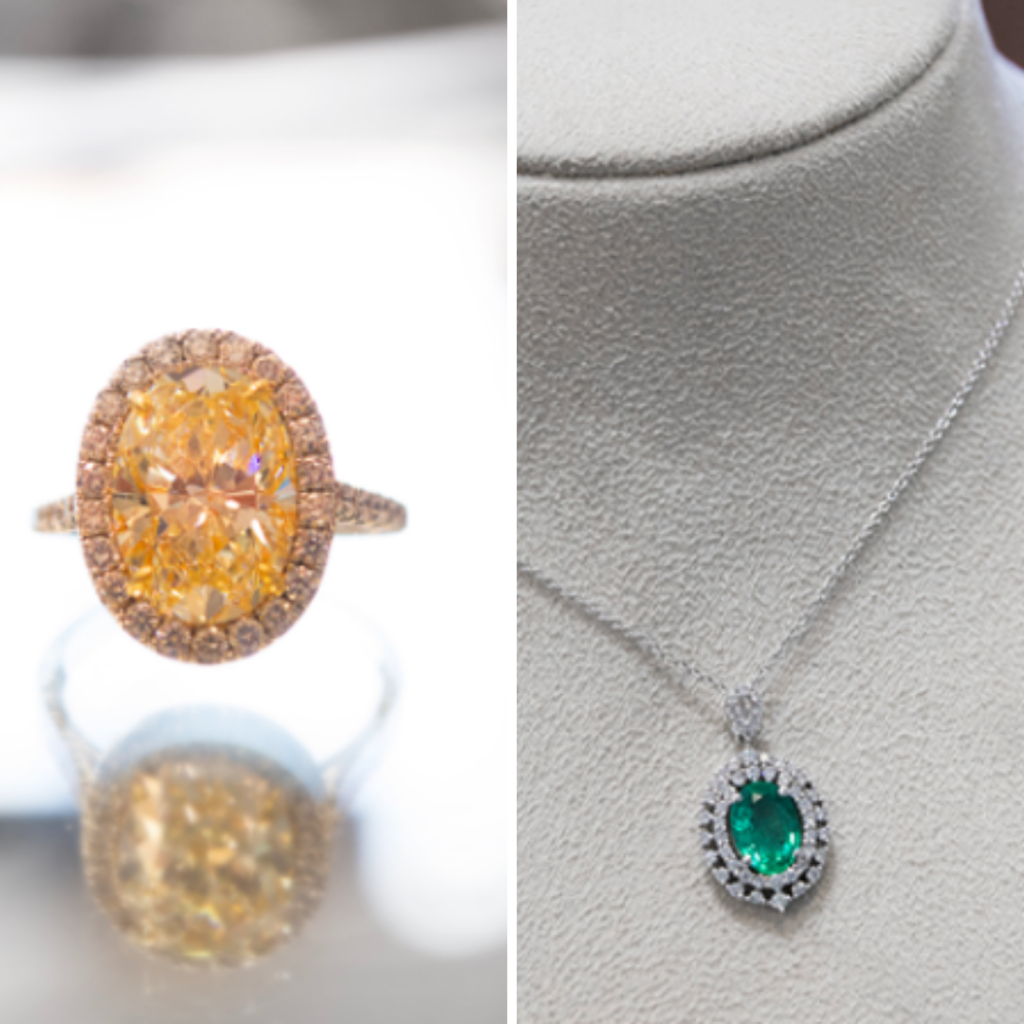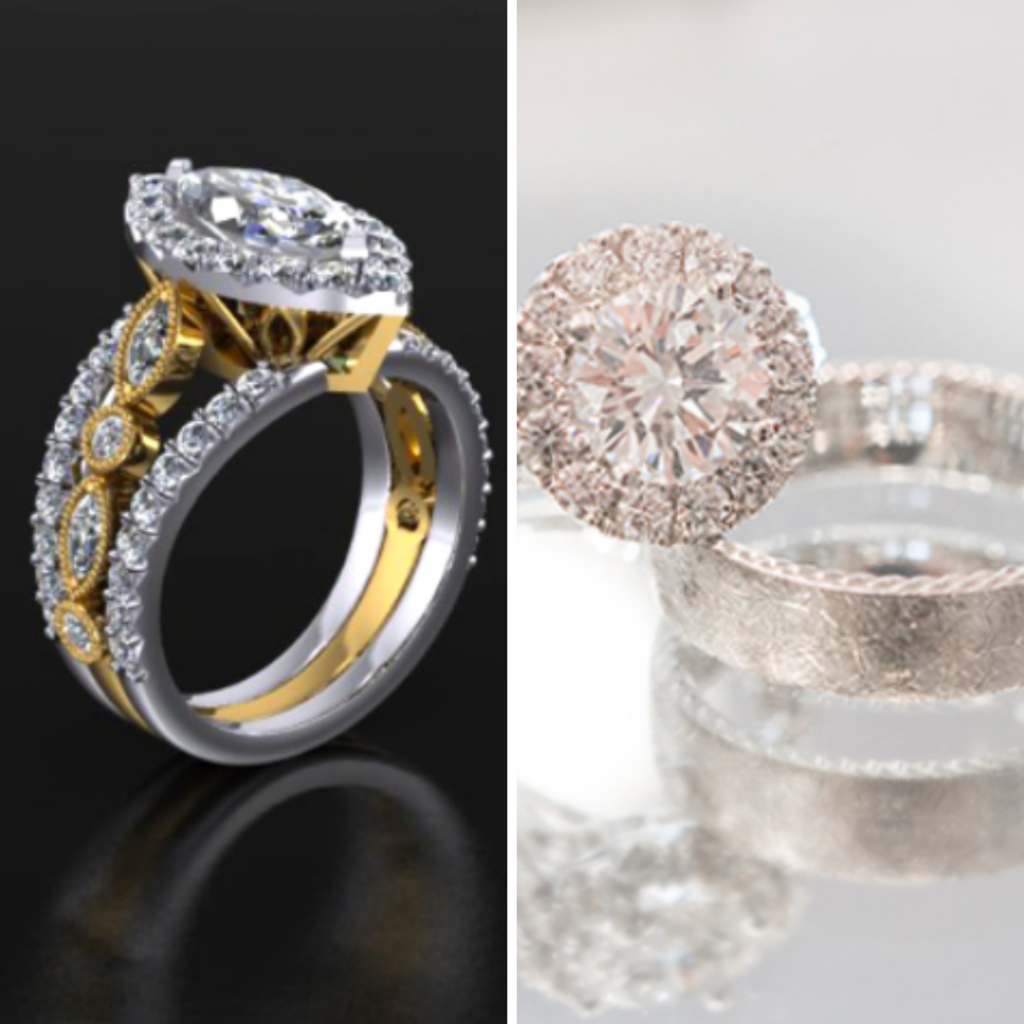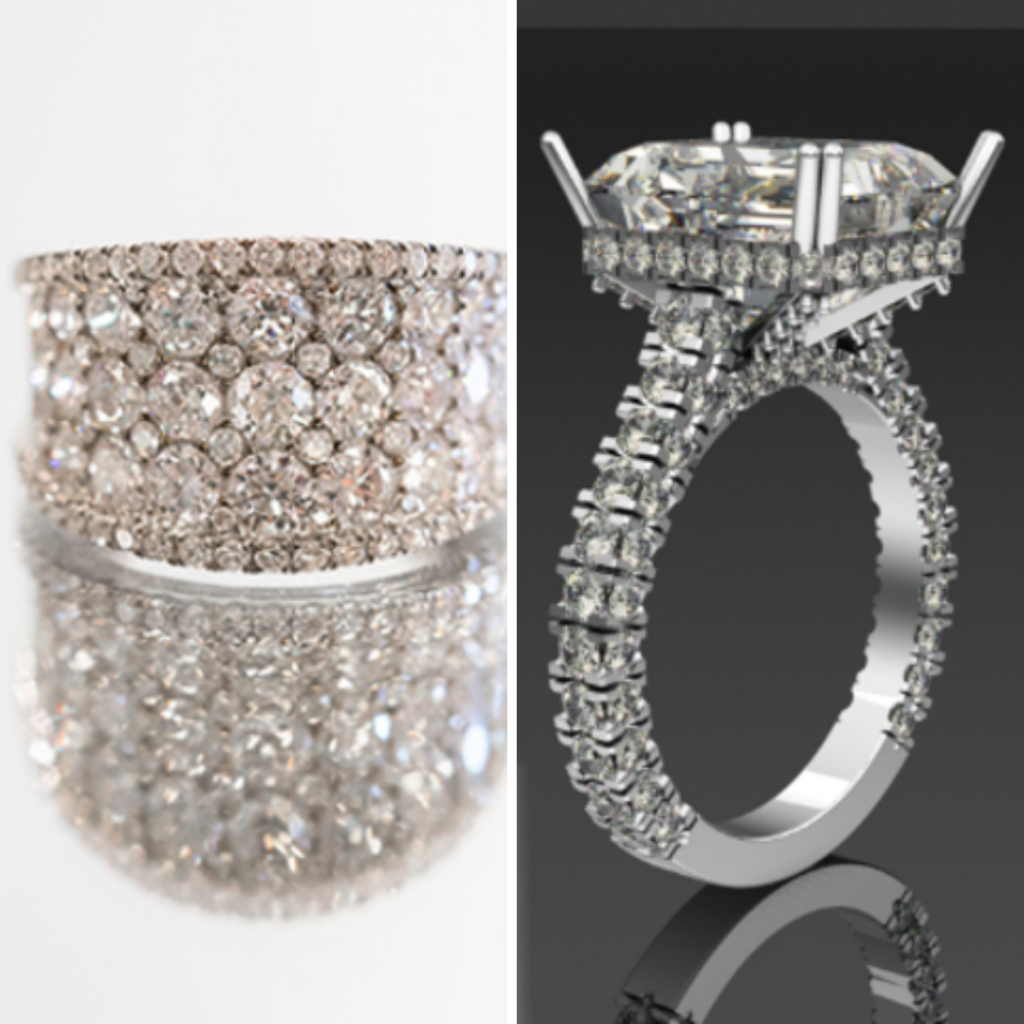 Contact Village Jewelers to See Why We Are Your Top Jeweler in Dallas
Village Jewelers cannot wait to serve you, whether that be for customer jewelry, watch and jewelry repair, or finding the perfect diamond engagement ring or wedding band for your big day.
We have been here for you for almost 40 years, and we plan on being here for another 40. Contact Village Jewelers of Frisco today for your next fine jewelry piece.