Are you looking for a piece of jewelry but just cannot seem to find the perfect one? At Village Jewelers, we make custom jewelry for Dallas, Frisco, and the surrounding areas. And as your premier jewelry store in Frisco, TX, you can trust that your custom jewelry will surpass your wildest dreams. With over 40 years of experience in diamonds, gemstones, and pearls, and decades of creating one-of-a-kind custom jewelry pieces, we will never be beaten. That's our promise.
Custom Jewelry Dallas, Frisco, & Fort Worth
Quality custom jewelry in Dallas is hard to come by, but at Village Jewelers in Frisco, TX we create a meaningful experience for customers by guiding you through the process of jewelry creation. Whether you know exactly what you want or need a little help fleshing out the vision, our experience and expertise in custom jewelry creation will make the process enjoyable, and the end result a masterpiece. We make it so your vision can become reality and you can leave with a unique, personal piece that perfectly showcases your style and love story.
A custom ring, necklace, or bracelet is a game changer for both the giver and receiver. You get so much out of creating a custom design as unique as the person you make it for. Or come in and make something beautiful together – there is no wrong way to create custom jewelry when you come into Village Jewelers in Frisco, TX. We love creating memories and mementos for our clients, and we would love to do the same for you.
We have received a variety of requests from our customers over the years. Sometimes, we design simple, timeless, custom jewelry and other times we have executed complex designs created artfully to match our clients' exact specifications and desires. Either way, we pride ourselves on providing high-quality service and custom jewelry pieces that will impress whoever our client gives the beautiful gift to.
Planning Custom Wedding Bands or Engagement Rings in Dallas, TX
Fashion trends come and go, but custom wedding and engagement rings are forever.
When you take the time to create the perfect wedding ring, band, or set, you deserve the very best. And much like writing your own vows, creating a custom ring shows your thought, care, and love.
As the very best Frisco jewelry store, Village Jewelers is prepared to make sure you and your partner are fully satisfied with your custom piece, experience, and service.
On your special day, you deserve the best event space, dress, suit, flowers, custom wedding bands and engagement rings that money can buy. What could be better than lovingly-created custom jewelry from your very own vision and heart? We'll work with you to find a set of wedding bands that represents the happy couple no matter your style, budget, or desires.
When it comes to custom jewelry, engagement rings, and wedding bands, here are some of the items that our family at Village Jewelers considers:
Keep Your Choices Simple: Try to narrow your band option for making easy choices. Start by thinking of your styles and the colors or metals you prefer. Do you want gemstones on your band? Do you prefer something plain? Consider everything and make a top five list.
Consider a Matching Pair: If you are the type of person that likes order, buying your engagement ring and bands together may be a good idea. You want them to fit well together.
Set a Reasonable Budget: Monetary surprises are never good. When coming to speak with your jeweler, have a ballpark budget in mind. That way, we can provide the best options for your personal budget.
Think About Your Lifestyle: If you are athletic or are afraid of jewelry snagging your clothes, be aware that a wedding band is worn almost constantly. Remember your comfort when choosing your ideal wedding band.
Custom Jewelry in Dallas You Can Trust with the History & Experience of Village Jewelers
Since the 1980s, Phillip Samuels and his family have been serving the Dallas-Fort Worth Metroplex area by providing custom jewelry, engagement rings, and repairs for all of your watch, diamond and fine jewelry needs.
As we love to say, "Love Happens. We'll be waiting." So, our family is here to serve you when love inevitably finds you. Give the gift your partner deserves with our elegant, custom jewelry or one-of-a-kind engagement rings in Frisco.
Whatever you can imagine, whatever you want, we will help bring it to life, and if your custom piece ever scratches, tarnishes, or loses a stone, we can repair it in-house.
If you are seeking custom jewelry in Dallas, head over to Frisco just a short 30-minute drive away. Our showroom is a one-stop-shop for all of your custom jewelry, repair, and engagement ring needs.
Let's get started on your custom jewelry in Dallas today!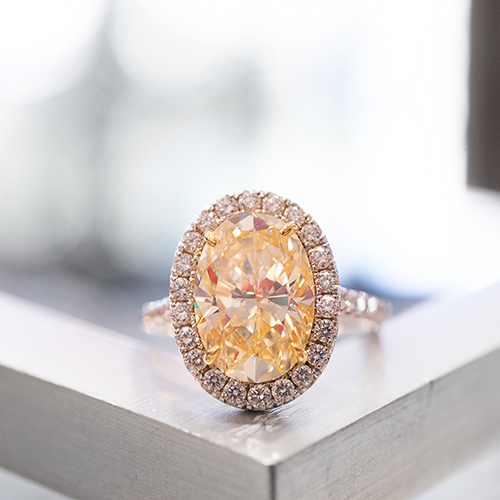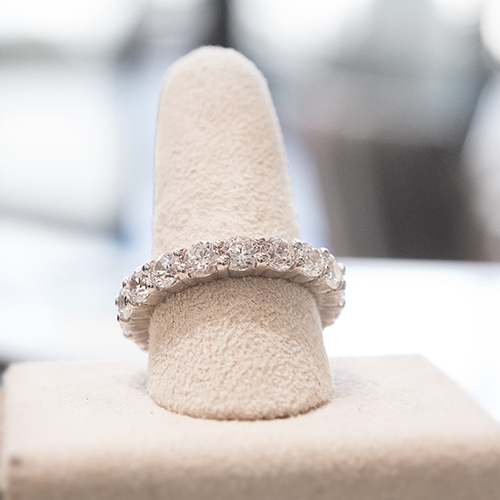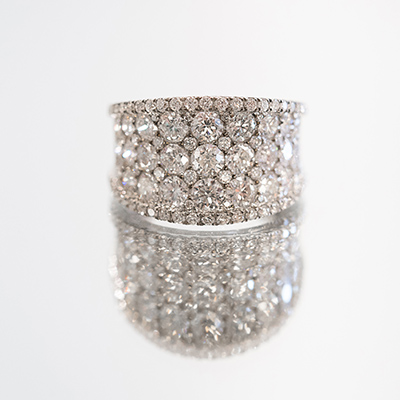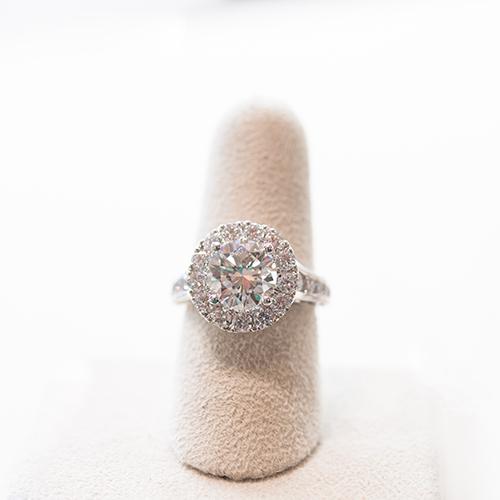 Address
6959 Lebanon Rd #102
Frisco, TX 75034