Village Jewelers has been locally owned and operated in the DFW metroplex since 1981. We have the experience of over 40 years to help you find the perfect custom jewelry piece or engagement ring in Frisco, TX.
Love Happens. We'll Be Waiting.
It all started in 1981 when Phillip Samuels opened the first Village Jewelers in Dallas. Our business began with one store which successfully grew into a chain of six locations operating in the DFW metroplex.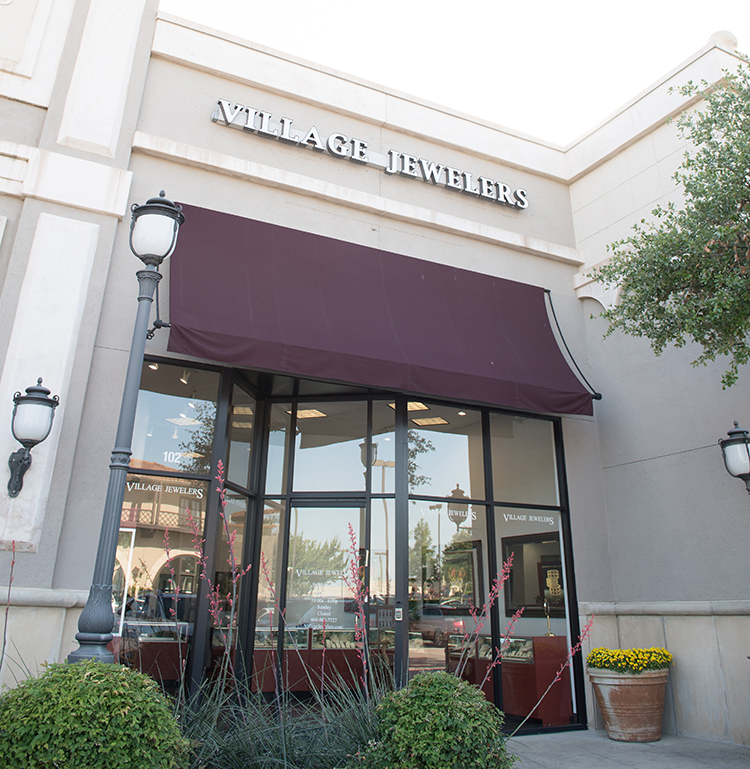 The Village Jewelers Story
After over 40 years in business, Phillip and his family decided that they wanted to be a small family business again. Above all, they wanted a single location to enable them to give even better discounts to their customers. In addition, they wanted to provide better service to their community, and a more personal touch to all who walked through their doors. Phillip decided to close down all branch locations and work out of their headquarters near the Galleria Mall in Frisco, TX.
Because of lower overhead and a more client-centric feel, Village Jewelers is now able to offer you the best value in the state of Texas. In addition to specializing in fine custom jewelry, we also have a wide selection of diamonds, engagement rings, and more! We've been recognized as one of the best for years, and are so grateful to our Frisco community for your patronage.
Now, we are still family-owned and selling wholesale direct to the public. Because of this, we are your premier jewelry store in Frisco, TX with a 4.7 star Google review! So, thank you for making us your local, professional, and premier provider of custom jewelry in Dallas, Fort Worth, and beyond!
Come Visit Village Jewelers of Frisco
Visit us in our one and only location! Because we know we'll pleasantly surprise you with our wonderful service and huge selection of engagement rings, loose diamonds, and custom jewelry.
At Village Jewelers of Frisco, TX, we create custom designs and even manufacture your jewelry so your piece is one-of-a-kind. Above all, custom jewelry is our passion and we love creating unique pieces for our customers. If you've been searching for that perfect item but just can't seem to find 'the one', come into Village Jewelers in Frisco and talk to our creative team.
Furthermore, Village Jewelers performs in-house jewelry repairs, watch repairs, and battery replacements for almost any type of timepiece. Most of our jewelry repairs can be done the same day or week. So, come on in and test us with your heirloom, antique, or simply sentimentally priceless jewelry. We love a challenge!
In addition, we believe in recycling. Meaning we will pay cash for your gold, silver, diamonds, and jewelry in any quantity or quality. Village Jewelers is your complete Frisco jewelry store, bringing you everything you need at one, local location.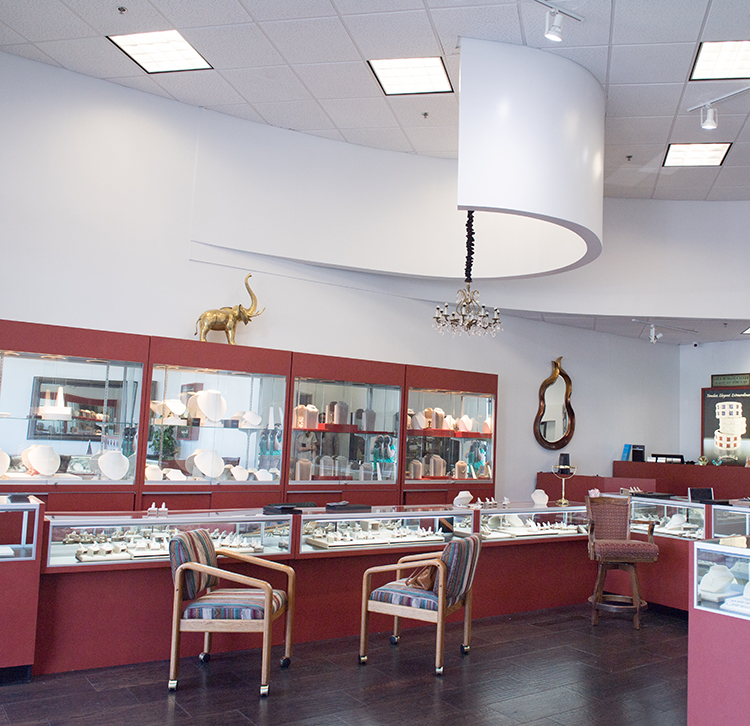 Address
6959 Lebanon Rd #102
Frisco, TX 75034