Wedding season might look a little different this year due to COVID-19 and restrictions on large indoor gatherings, but some things remain the same – wedding rings and engagement rings are still shining, sparkling, and trends are still changing!
We love helping our customers find the perfect engagement ring to pop the question, or the perfect wedding band to pull their set together. And whether you are having a large traditional ceremony of 200+ or a small intimate wedding with just a few, you'll be wearing that ring for years to come, so be sure it is exactly what you want!
Here are our top wedding ring and engagement ring trends of 2020!
Wedding Rings Trends in 2020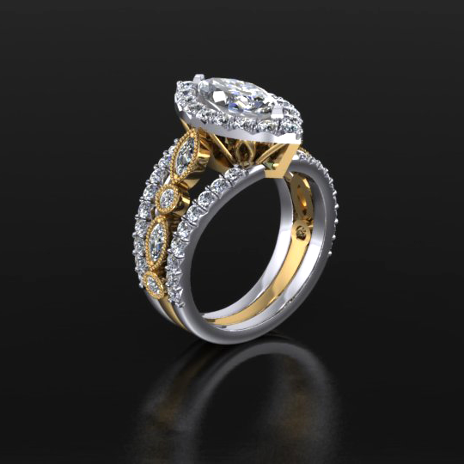 Engagement Rings with Mixed Metals
Engagement rings do not have to conform to tradition, in fact, there has been a large trend in recent years moving towards 'nontraditional rings' such as mixing metals, different gems, different gem colors, and the mixing of shapes. And our creative custom jewelry makers love this trend as it gives you more freedom to choose whatever you like!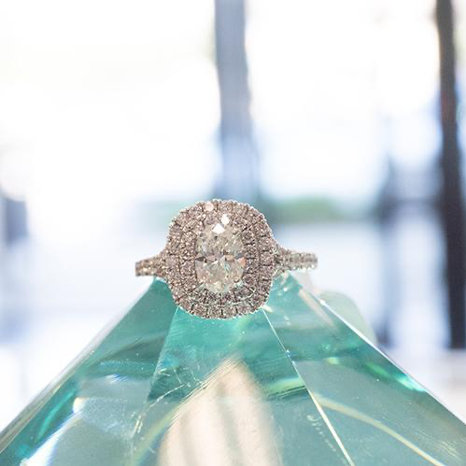 Engagement Rings with Double Halos
Halos, or enhancing rings of diamonds, have been 'in' for many years, and we don't see this trend changing. However, if you want to add a little more 'wow' to your engagement ring, then consider an extra layer of diamonds, sparkle, and glamor. We aren't saying the more diamonds the better – but we aren't saying that isn't true either.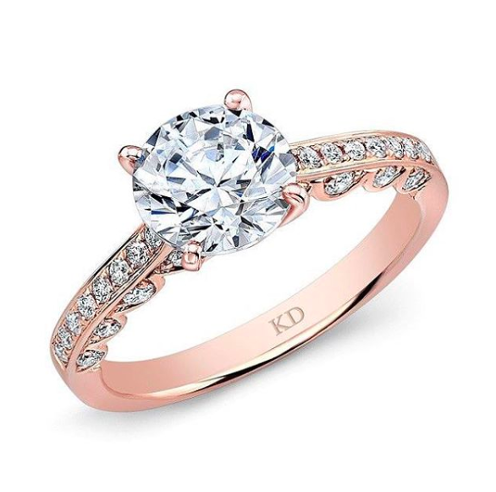 Engagement Rings with Rose Gold
Don't let anyone tell you that you have to choose only white gold or yellow gold for your engagement ring or band, or that there is one gold that is superior to the others. Though yellow gold is the most natural, we believe that all gold rings are beautiful and whatever color you feel most drawn to is the best option for you.
And if you don't love rose gold in 10, 15, or 20 years? Then you can reset your diamonds in a different color metal. Your tastes could change regarding color, style, or size too. Whatever you like now or in the future, we can accommodate. So, if you like the unique and elegant style of rose gold, then we recommend you follow your gut!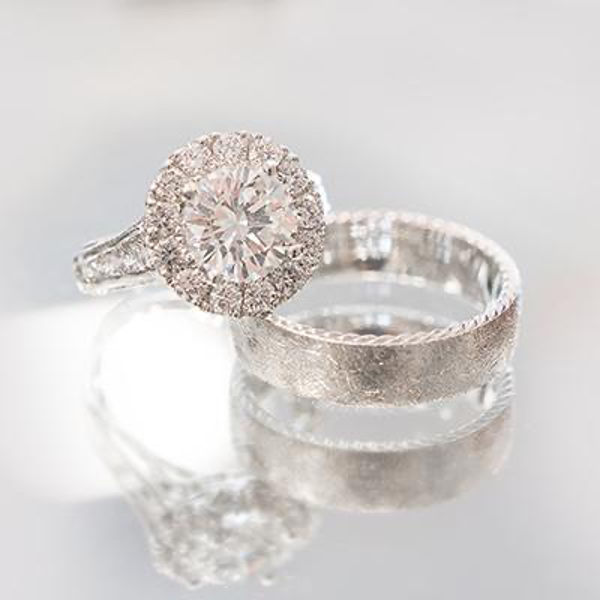 Engagement Rings & Matching Sets
Matching sets for him and her are a huge trend for 2020. Whether this is for continuity or because many men are wanting sideset diamonds, finer metals, or a little more glam, we are in full agreement. Using similar metals, styles, or even stones for both the engagement ring and both the wedding bands is a great way to show off your synchronicity in style.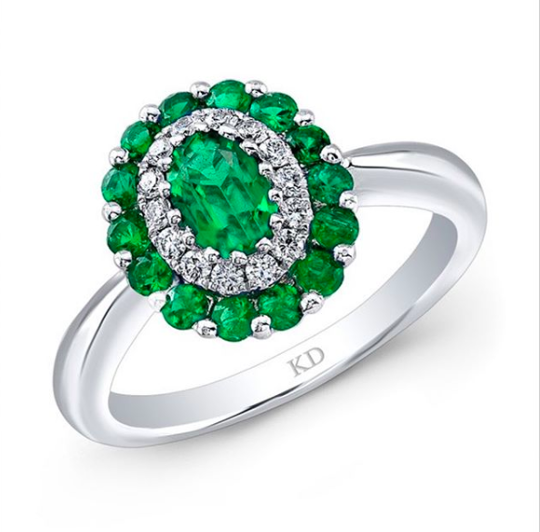 Engagement Rings with Colorful Gemstones
Traditional? No. Beautiful? Yes!
Though diamonds have held the top spot for engagement rings for some time, there are other beautiful options as well! If you have a gemstone you love, or even a color you most enjoy, then let your Village Jewelers staff know and we will show you beautiful options that are truly unique.
Want something more customized? We love creating one-of-a-kind rings for our customers with custom engagement rings, wedding bands, and sets. Because when you take the time to create the perfect wedding ring, you deserve the very best. And much like writing your own vows, creating a custom ring shows your thought, care, and love.
Find Your Custom Wedding Ring or Engagement Ring at Village Jewelers!
As the very best Frisco jewelry store for custom jewelry and engagement rings, Village Jewelers is prepared to make sure you and your partner are fully satisfied with your custom piece, experience, and service.
We have been here for you for almost 40 years, and we plan on being here for another 40, from weddings to gifts, holidays to 'just because', we can't wait to serve you.
Contact Village Jewelers of Frisco today for your next custom jewelry piece.