Summer is the time for sun, family, and brighter colors! We at Village Jewelers love all of these aspects of Texas summers, but what we love the most is following seasonal trends for fine jewelry with bright green gemstones and shining gold tones!
Check out a few of our favorite fine jewelry pieces from summers past, as well as this summer! And then come visit Village Jewelers in Frisco for your own green, gold, yellow, or other custom jewelry pieces.
Green is the Color of July & Summer!
Green makes you think of June, July, and August because it is a beautiful color for life and summertime. And though we use all colored gemstones in our custom fine jewelry, we especially love deep greens.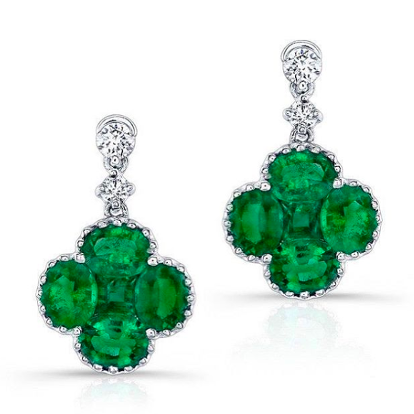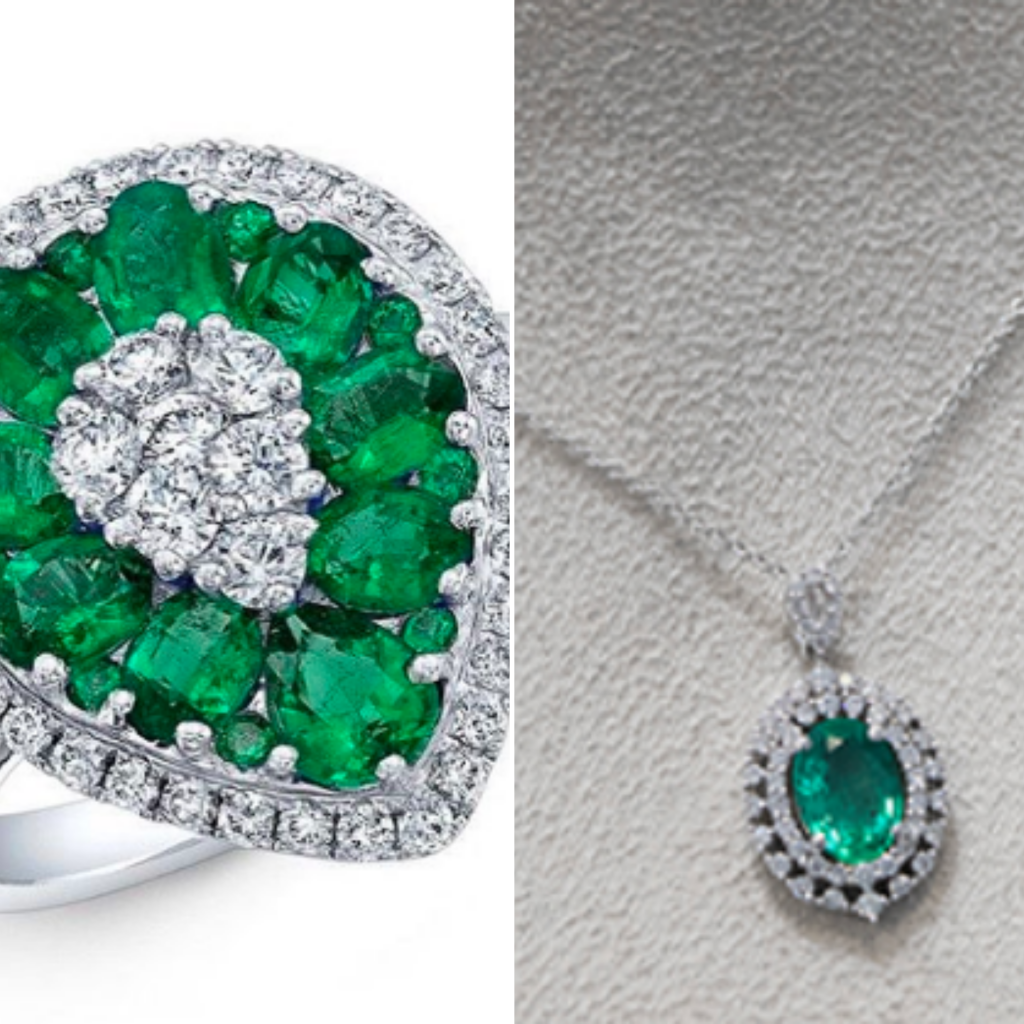 Whether for earrings, rings, or necklaces, green gemstone fine jewelry is always in season! And with our decades of experience bringing custom jewelry to Frisco, we know you will love your finished piece!
Whether you are looking for one large stone or a multitude, emeralds accented with diamonds, or only colored gemstones, our experts can create the perfect custom piece for you. Or, look at the wide selection of gemstones, loose diamonds, settings, and finished fine jewelry pieces in our showroom for inspiration.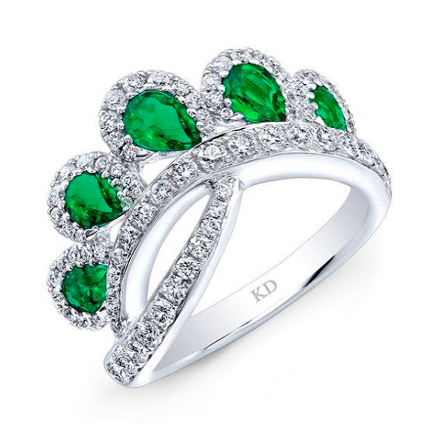 If you prefer smaller rings or statement pieces, our custom fine jewelry in Frisco is sure to wow! And because of our quality and reputation in the area as your premier fine jeweler, you can rest assured knowing we are helpful, knowledgeable, and able to repair or refresh your jewelry too.
We offer jewelry and watch repair as well as custom designs, making sure every jewelry need our community has is covered.
Gold, Rose Tones, & Yellow is Hot This Year
It is no surprise that rose gold is huge this summer, along with traditional gold and yellow gemstones. That is because these warm tones exude summertime vibes.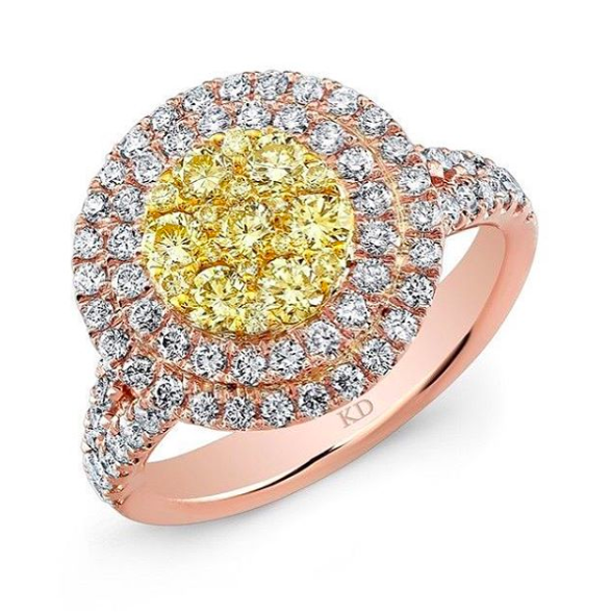 The way that yellow diamonds or gemstones contrast with rose gold really is a beautiful symphony in our unique fine jewelry pieces. Village Jewelers pride ourselves on having a little bit of everything, every style, every color, and every gem – so we can create the perfect piece for every customer!
Luckily, summer tones allow for great diversity in your jewelry preferences and style, whether you want a matching set or a single band. Each custom jewelry piece that we make caters to the style of its creator – bold, delicate, bright or subdued, but always fine and always quality craftsmanship and design.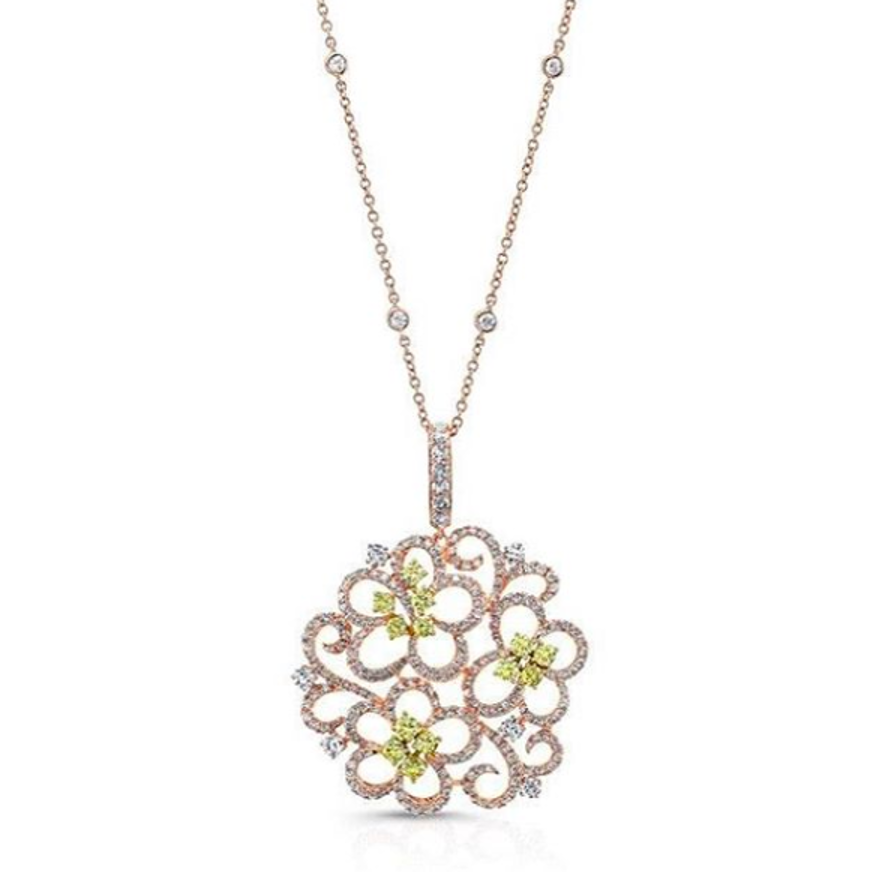 Do not be afraid to mix metal colors, diamond colors, and more! Some of our favorite fine jewelry pieces have yellow and white gold, or rose, along with yellow diamonds, white diamonds, colorful gemstones, and other unique attributes.
We think your custom fine jewelry should be as much of an individual as you are!
Visit Village Jewelers to Find Your Green & Gold This Summer
Engagement rings, necklaces, tennis bracelets, earrings, whole sets, and more! Village jewelers has the beautiful and unique custom jewelry in Frisco that you've been looking for! See our gallery online for past projects or visit us in person in Frisco to see our grand selection and speak with one of our knowledgeable staff about your next custom piece.
Whether you love greens, golds, and the colors of summer or prefer something more classic, there's a reason that Village Jewelers is the premier fine jewelry and custom jewelry designer in Frisco, Dallas, Fort Worth, and further! See our difference today.